My wife has been working on simmering on her Siedekessel ("boiler") homepage for many years now. Since then we only use homemade soaps. Now that she also touches on shampoo, toothpaste and butt-spray (instead of wet toilet paper), she has spent the last few years trying to make cleaning products herself.
Last year, "Grüner Putzen" ("green cleaning"), her second book has been published by Freya. There she describes, for example, how to easily create citrus vinegar cleanser. This year we have completed the book "Putzen mit selbst hergesteller Naturseife" ("cleaning with self-made natural soap"). The recipes consist of both "normal" soaps with sodium hydroxide and greases with potassium hydroxide.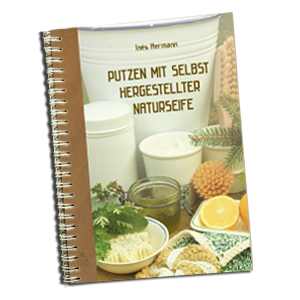 I especially enjoyed designing the layout. For this we have photographed some antique towels for the background. Putting the scenes of the cleaning soaps was also very exciting.
The book is available only in german language and can be ordered here for 14 Euro. Enjoy boiling and testing the soaps.